DISPONIBLE 15 JULIO

Mesa de juegos en forma de L: este diseño de la nueva mesa de juegos Homall puede usar efectivamente
 el espacio de la esquina mientras brinda más espacio de almacenamiento. Y liberará el área central
 de la habitación y hará que el espacio de actividad sea más amplio.
    Súper estilo de juego: el increíble material de fibra de carbono cubre el escritorio, incluso el
 deflector inferior. Además del entrepiso detallado en rojo oscuro y las exclusivas patas de la silla
 en forma de Z, que hacen que toda la mesa esté llena de un brillo fabuloso y un toque delicado.
    Gran superficie de juego: diseñada para jugar, se compone de dos grandes mesas de juego con una 
longitud de 50,2 pulgadas. Además del monitor, el mouse y el teclado, hay mucho espacio para otros 
dispositivos de juego y también hay suficiente espacio para que usted pueda operar.
    Gamer Friendly: la mesa está equipada con un soporte de monitor desmontable, que se puede fijar
 fácilmente en cualquier borde de la mesa según sus necesidades, incluso en la parte de la esquina. Además de almohadillas ajustables para los pies, brinda un soporte estable para su equipo de juego.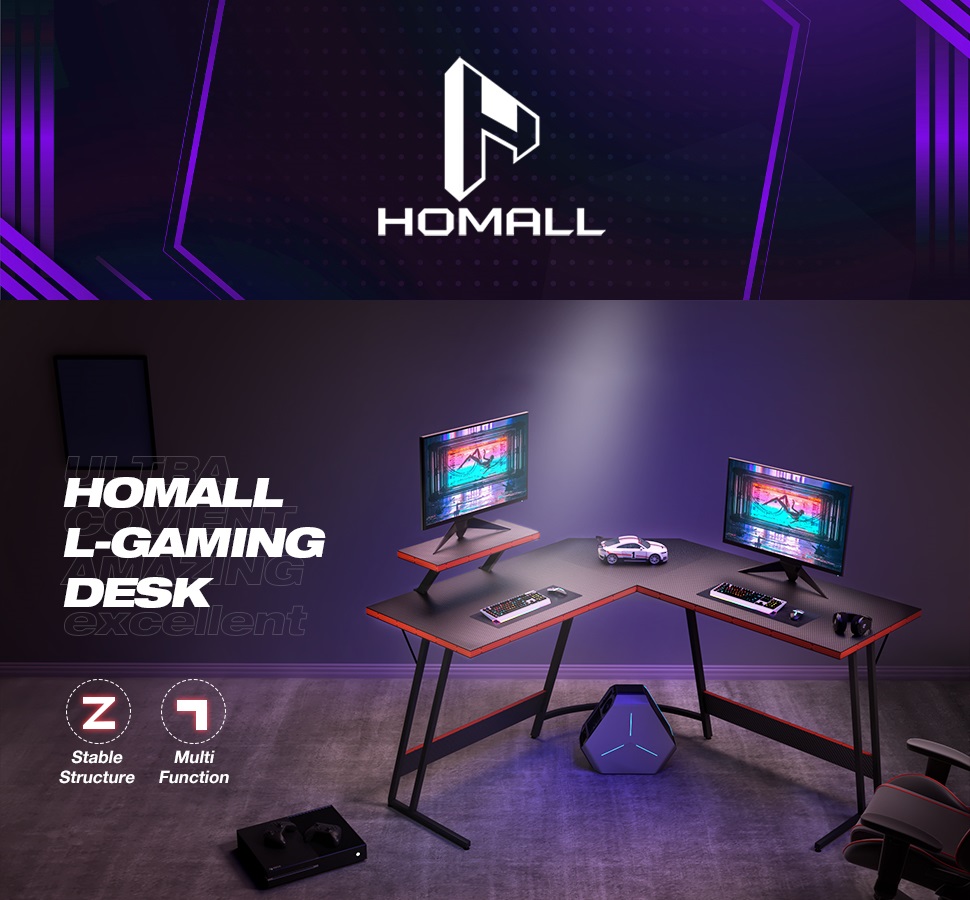 If you are looking for an excellent gaming desk, this L-shaped gaming desk is a good choice for you. Its carbon fiber surface is comfortable to touch and easy to clean. Modern L shape design is suitable for corners which will save your room. Durable and stable metal frame will provide super stability. For a gamer, the L shaped gaming desk can meet all your demands for gaming. Enjoy our gaming time with this Homall gaming desk.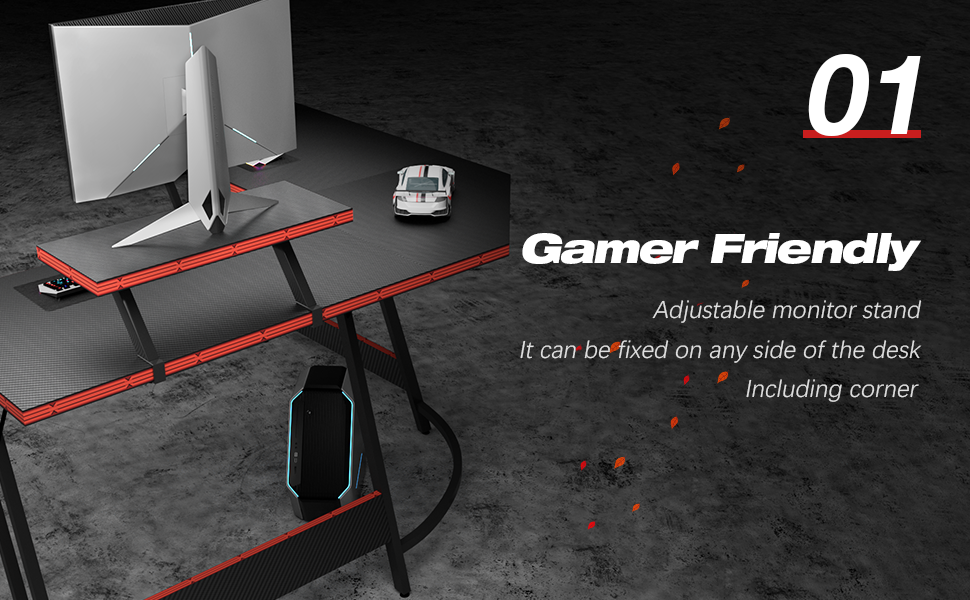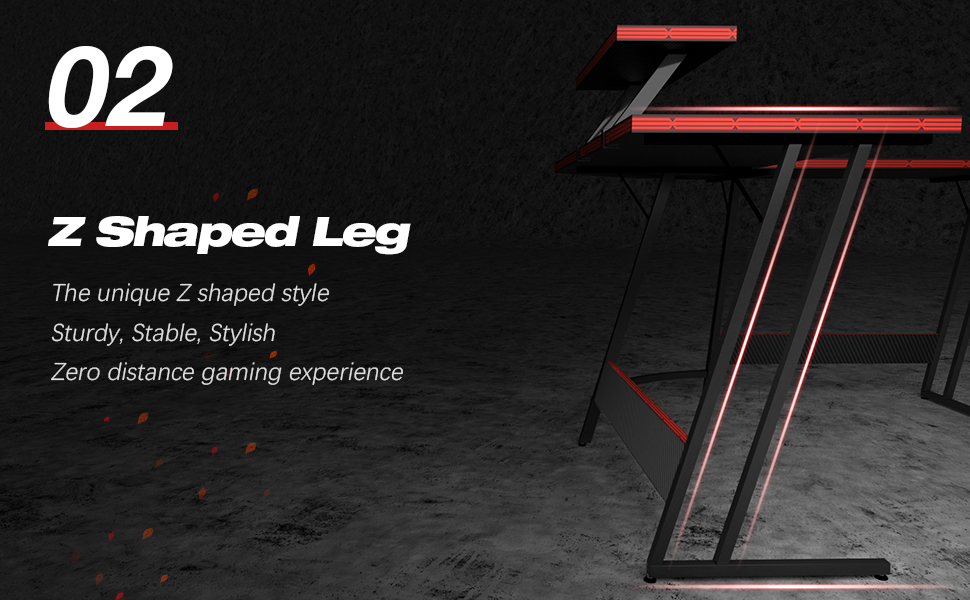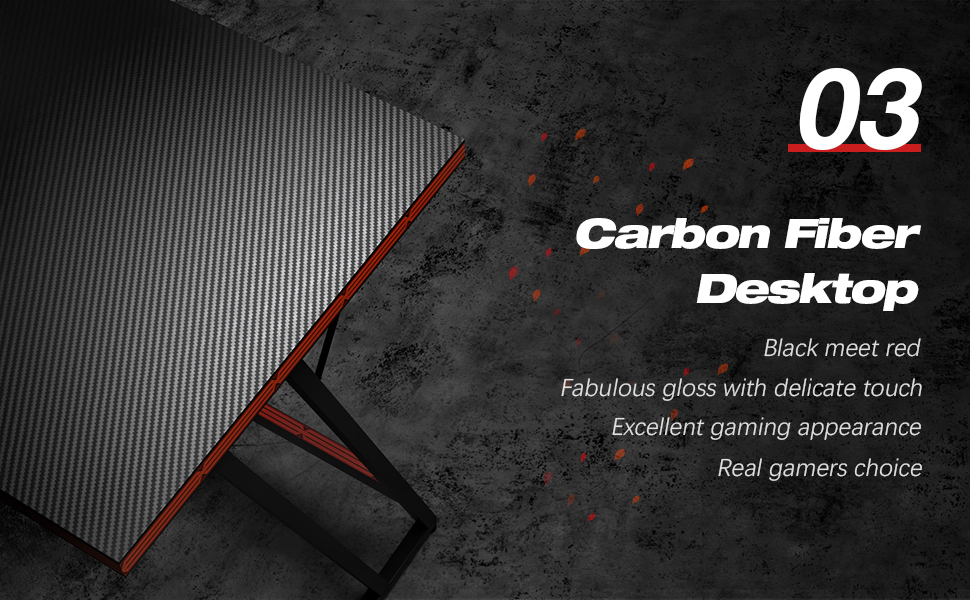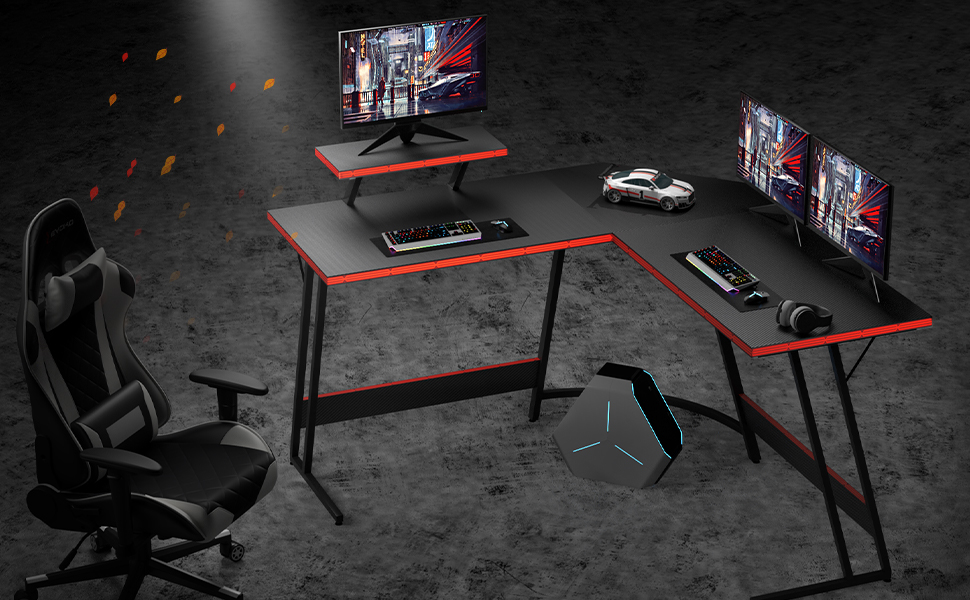 Features:
– Modern Design: L shaped gaming desk is a modern design which is perfect wherever you put it in.
– Durable Frame: Durable metal frame of the desk can provide you super stability which is very important for a gamer.
– Carbon Fiber Surface: Carbon fiber surface is very easy to clean. Moreover, it provides ample room withstanding all your applications.
– Movable Monitor Stand: Movable monitor stand is an extra convenience for you. You can install the desk according to your own preference.
– Easy Assembly: This gaming desk is an easy assembly required which will save more precious time.
Specific:
– Package Dimensions: 37″ x 27″ x 6″ (L x W x H)
– Product Dimensions: 51.18″ x 19.68″ x 29.13″ (L x W x H)
– Maximum Weight Capacity: 220 lbs
– Item Weight: 42 lbs