Tarjeta de video RX 6600 8GB GIGABYTE Radeon RX 6600 EAGLE 8G 3 Fan
Powered by AMD RDNA 2 Radeon RX 6600
Integrated with 8GB GDDR6 128-bit memory interface
WINDFORCE 3X Cooling System with alternate spinning fans
Screen Cooling
2 x DisplayPort
2 x HDMI
Graphene nano lubricant
Protection metal backplate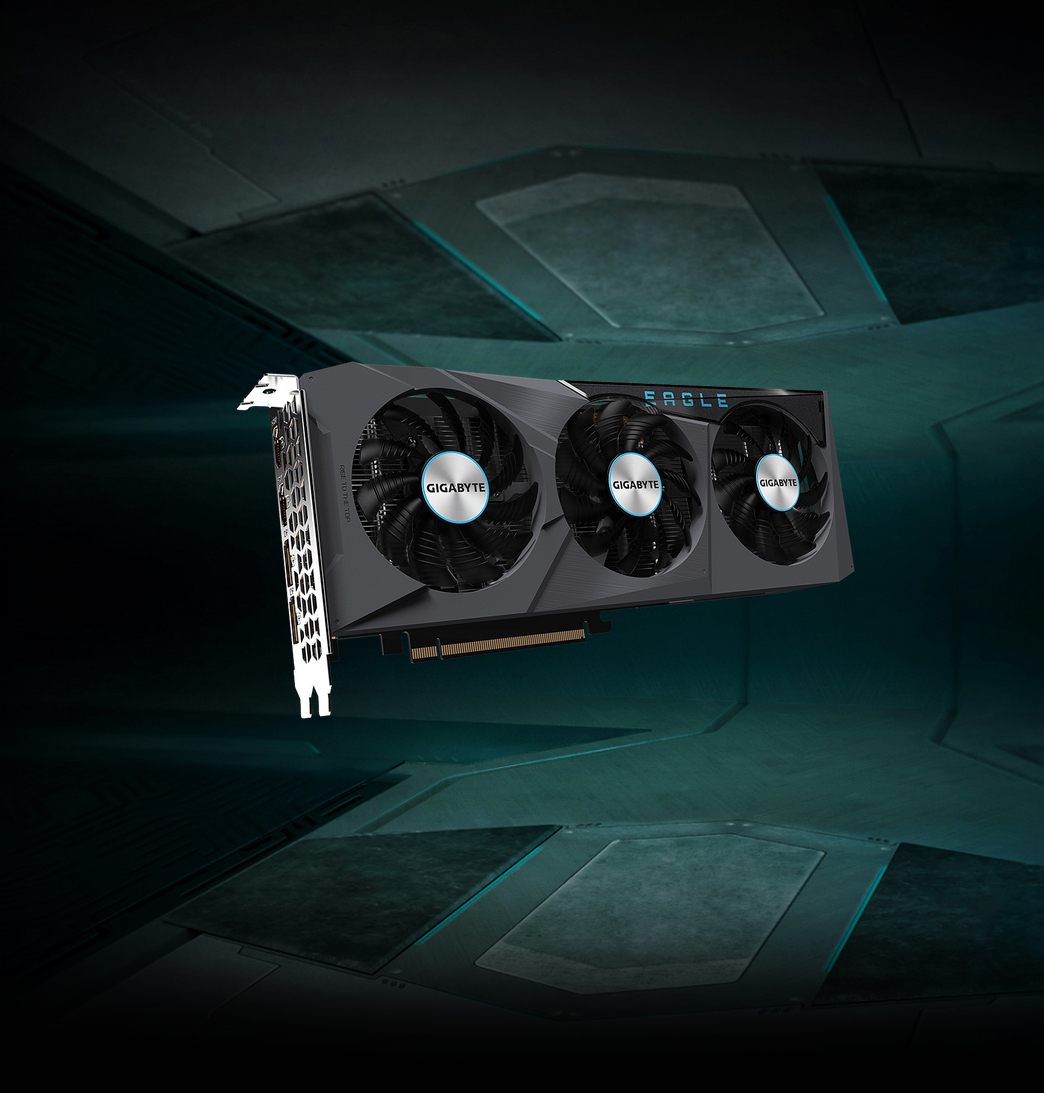 FEATURES
Powered by AMD RDNA 2 Radeon RX 6600
Integrated with 8GB GDDR6 128-bit memory interface
WINDFORCE 3X Cooling System with alternate spinning fans
Screen cooling
Graphene nano lubricant
Protection back plate
CORE CLOCK
Boost Clock* : up to 2589 MHz
Game Clock* : up to 2359 MHz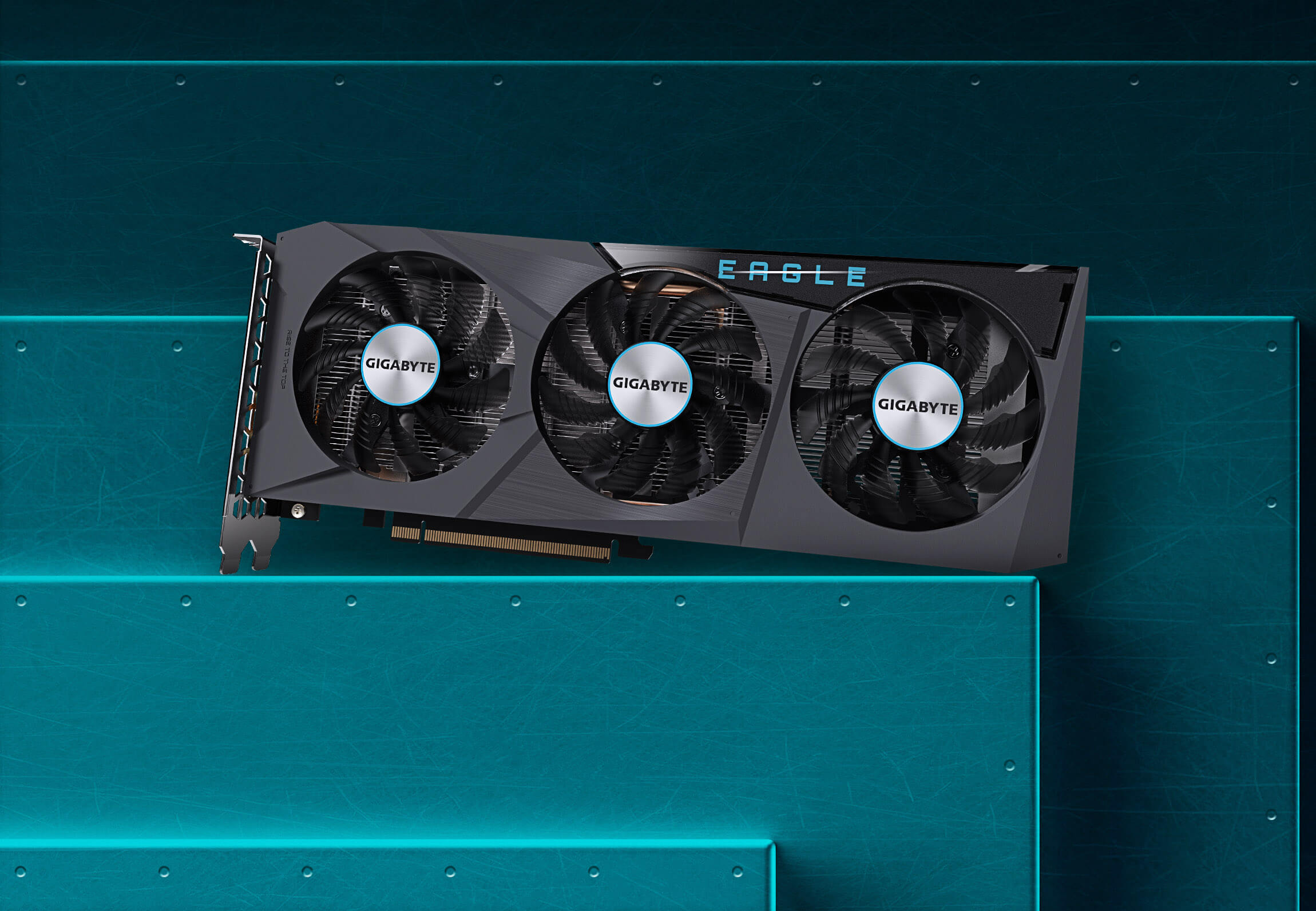 WINDFORCE 3X
COOLING SYSTEM
The WINDFORCE 3X cooling system features 3x 80mm unique blade fans, alternate spinning, 3 composite copper heat pipes direct touch GPU, 3D active fan and Screen cooling, which together provide high efficiency heat dissipation.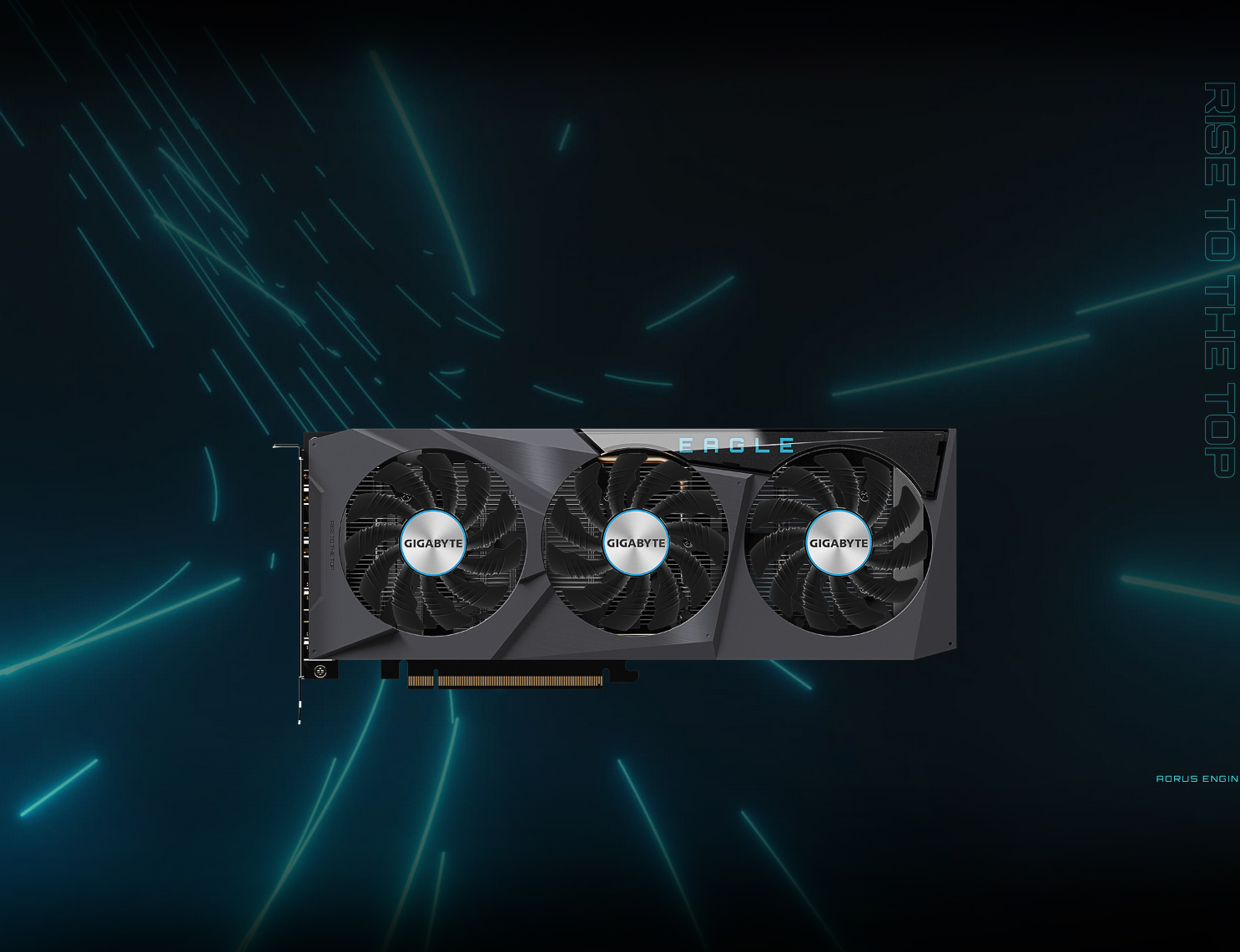 ALTERNATE SPINNING
Reduce the turbulence of adjacent fans and increase air pressure.
SMOOTH AIRFLOW
GIGABYTE turns the adjacent fans in the opposite direction, so that the airflow direction between the two fans is the same, reducing the turbulence and enhancing the airflow pressure.
3D ACTIVE FAN
The 3D Active Fan provides semi-passive cooling, and the fans will remain off when the GPU is in a low load or low power game.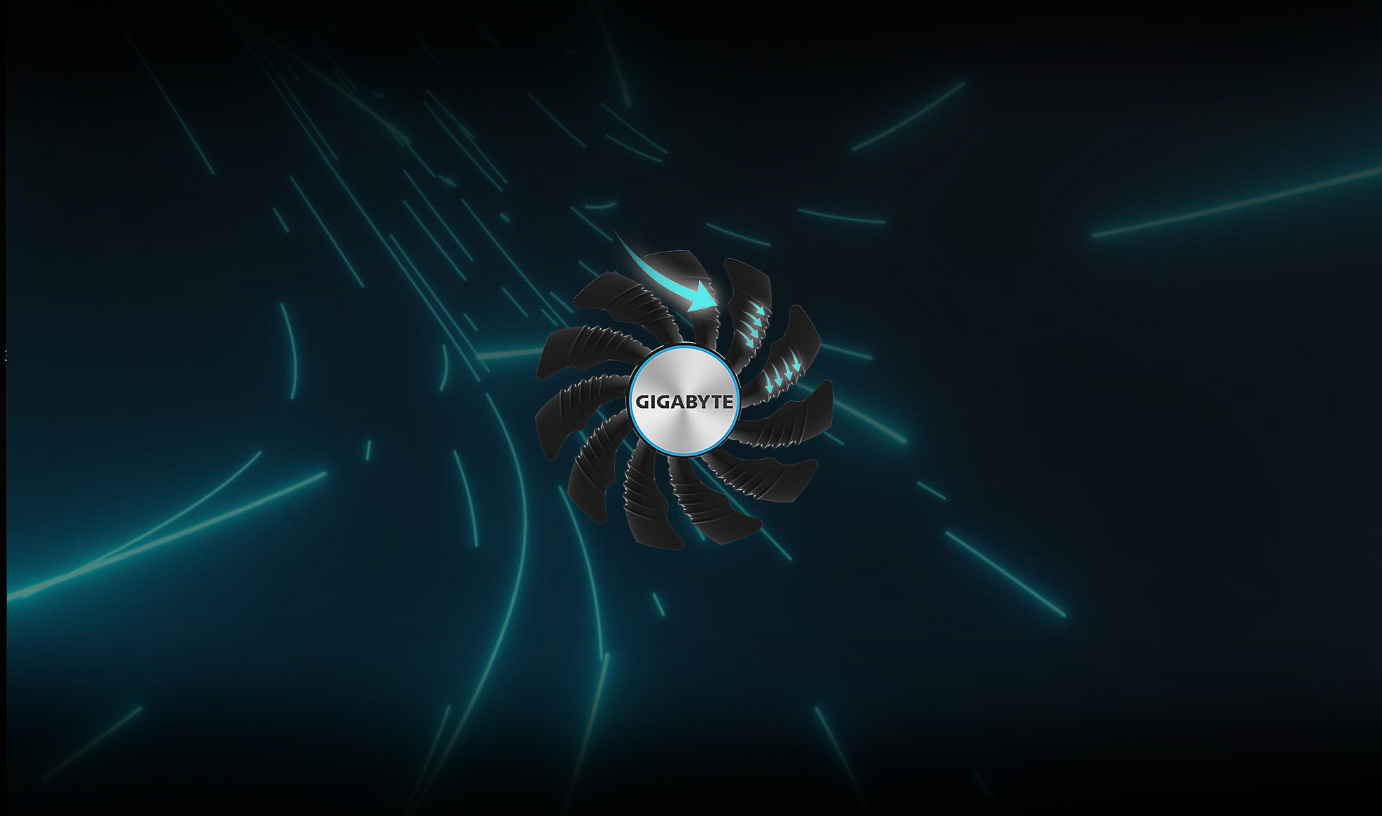 UNIQUE BLADE FAN
The airflow is spilt by the triangular fan edge, and guided smoothly through the 3D stripe curve on the fan surface.
GRAPHENE NANO LUBRICANT
Graphene nano lubricant can extend the life of fan by 2.1 times, close to the life of double ball bearing, and is quieter.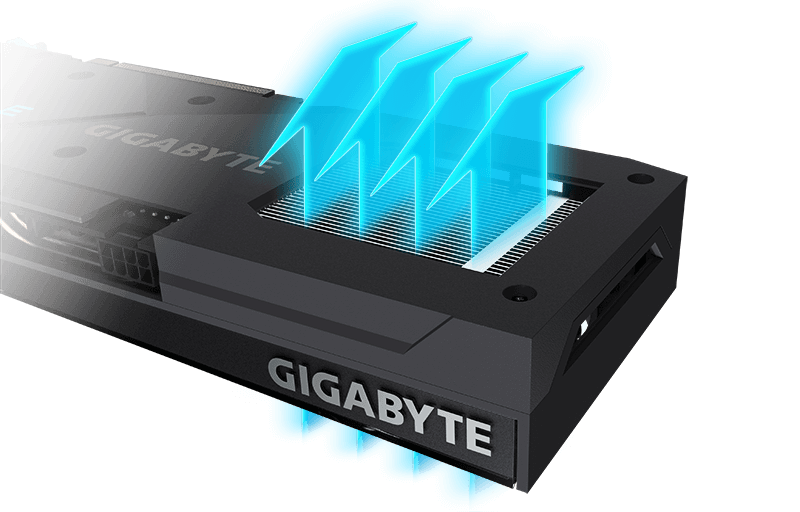 SCREEN COOLING
Extended heatsink design allows air flow to pass through, providing better heat dissipation.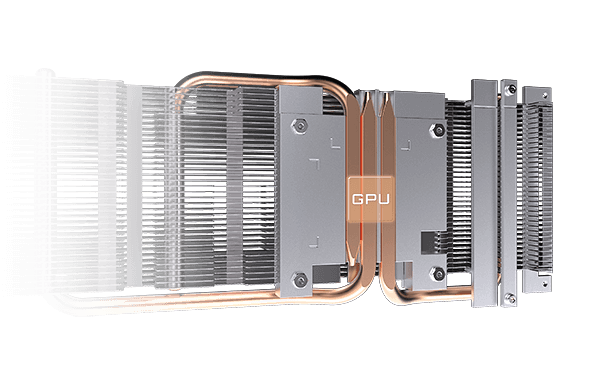 HEAT PIPES DIRECT TOUCH
The shape of the pure copper heat pipe maximizes the direct contact area with the GPU. The heat pipe also covers the VRAM through a large metal plate contact to ensure proper cooling.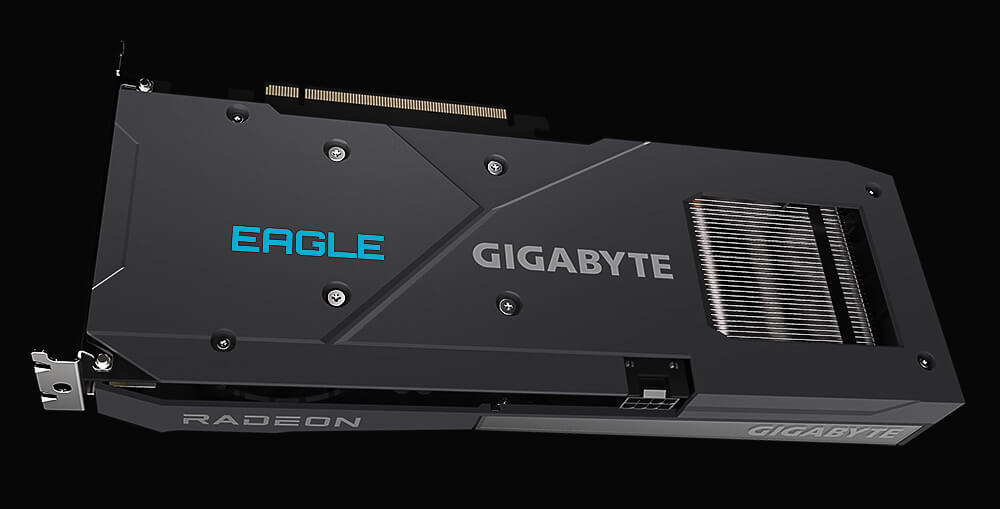 PROTECTION BACK PLATE
The back plate not only provides an aesthetical shape, but also enhances the structure of the graphics card to provide complete protection.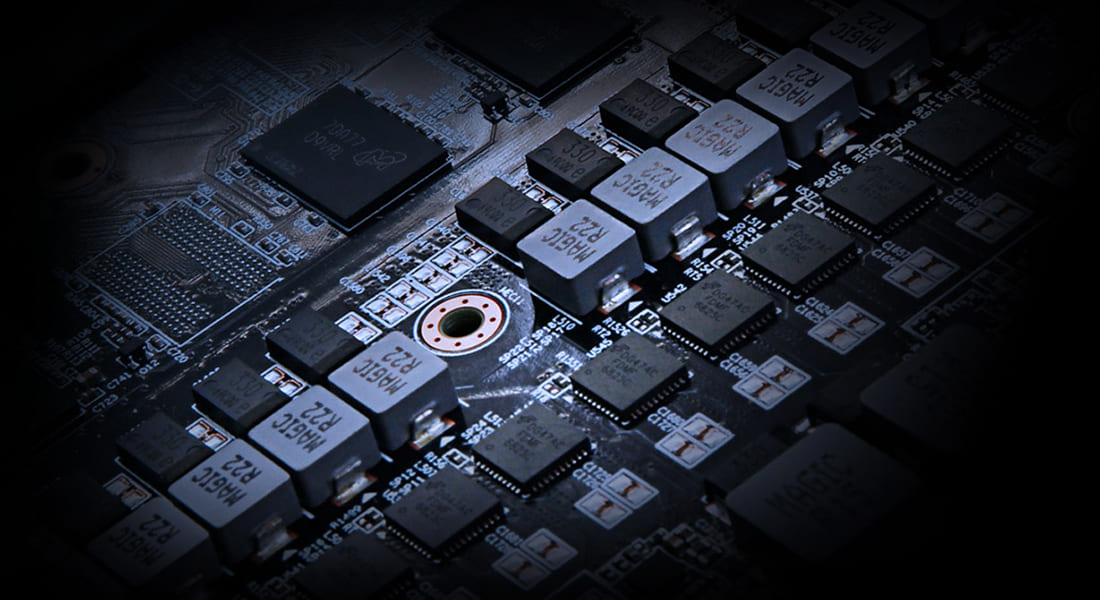 EXTREME DURABILITY
The graphics card uses the better power phase design to allow the MOSFET to operate at lower temperature, and over-temperature protection design and load balancing for each MOSFET, plus the Ultra Durable certified chokes and capacitors, to provide excellent performance and longer system life.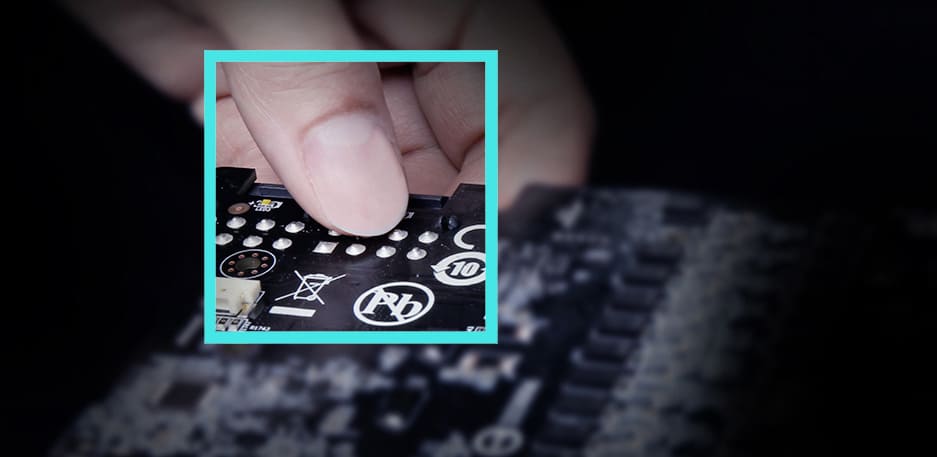 FRIENDLY PCB DESIGN
Fully automated production process ensures top quality of the circuit boards and eliminates sharp protrusions of the solder connectors seen on the conventional PCB surface. This friendly design prevents your hands from getting cut or inadvertently damaging components when making your build.
AORUS ENGINE
The cutting edge intuitive interface allows you to adjust the clock speed, voltage, fan performance and power target in real-time according to your game's requirements.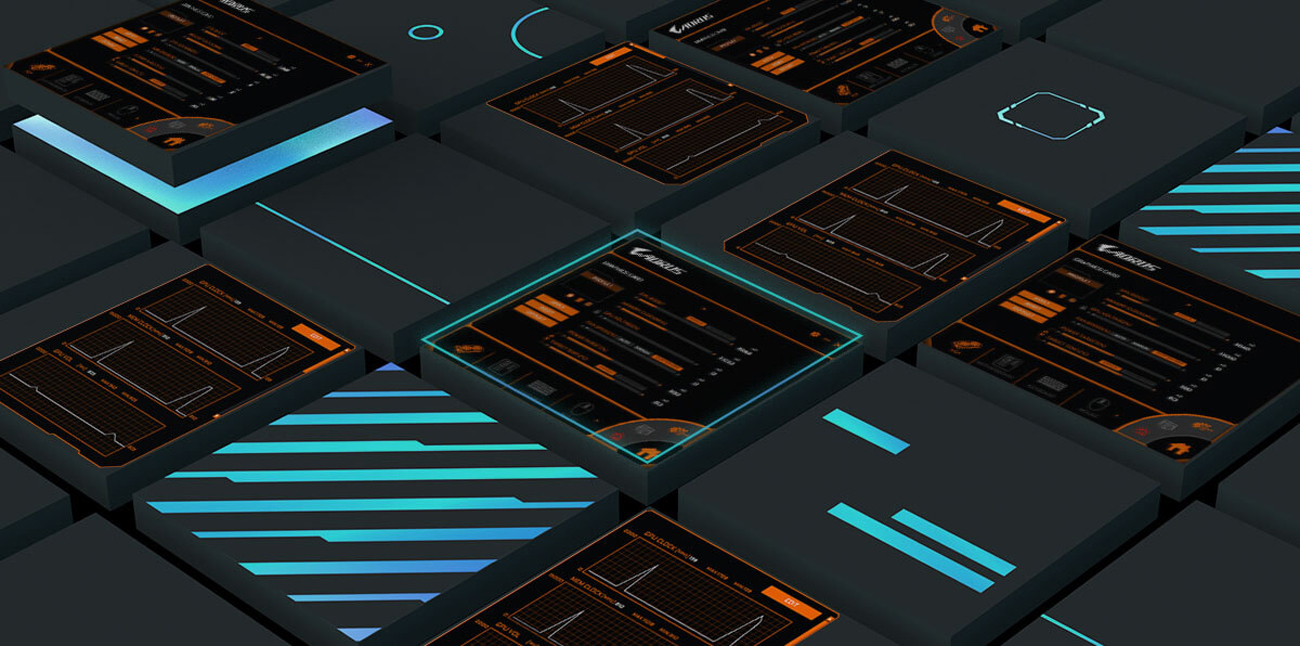 AMD FreeSync Technology
Radeon Software
No stuttering. No tearing. Just gaming. AMD FreeSync technology puts an end to choppy gameplay and broken frames with fluid, artifact-free performance at virtually any framerate
Minimize input-lag so you can game like a champion.
Delivers extra performance and responsiveness when you need it most.
Improves in-game visuals with virtually no impact on performance.

Powerhouse 1080P Performance
Gear up for incredible 1080p gaming performance. Built on the revolutionary AMD RDNA™ 2 architecture.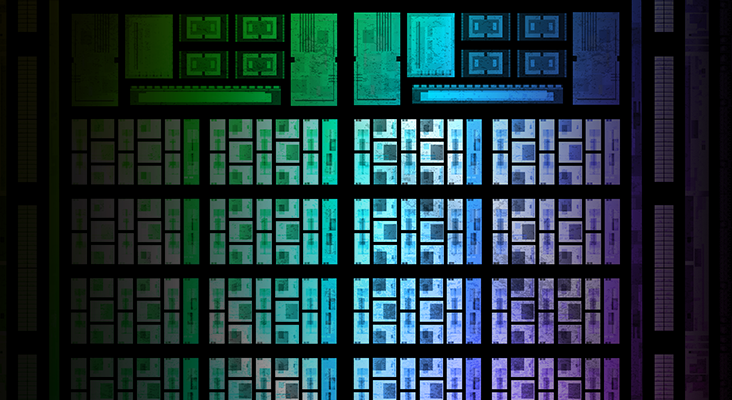 AMD RDNA™ 2
AMD RDNA™ 2 architecture introduces significant architecture advancements in the form of an enhanced compute unit, new visual pipeline, and AMD Infinity Cache, enabling high resolution gaming performance with vivid visuals.

AMD FidelityFX™ Super Resolution
Get a boost in frames in AMD FidelityFX™ Super Resolution1 supported games for a high-quality, high-resolution gaming experience.


Vivid Visuals
Get pulled into the action with the latest visual technologies, powered by AMD FidelityFX2 and DirectX® 12 Ultimate with DirectX® Raytracing.


AMD Smart Access Memory3
Enjoy increased performance with an all-AMD system for the ultimate gaming advantage. AMD Smart Access Memory3 enables select AMD Ryzen™ desktop processors to harness the full potential of the AMD Radeon™ RX 6000 Series.

AMD Radeon™ Graphics Cards
are Windows 11 Ready
AMD Radeon™ RX 6000 Series graphics card powered desktop PCs give you access to gaming features such as DirectX® 12 Ultimate, DirectStorage, and Auto HDR for the ultimate gaming experience with Windows 11.
DirectX, Microsoft, and Windows are registered trademarks of Microsoft Corporation in the US and/or other countries.